revived.
2011年9月10日土曜日 22:15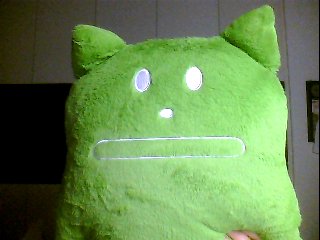 Hi-Lo. Its the invasion of the Martian Nekos.
lololol just kidding. But don't you agree this Green Neko is adorable? You've got to be kidding me if you say its not. Well, hello. It been years since I last updated my blogger. Actually, i'm thinking of closing it down.
Yes. Shut down and lay this blog to rot. Like seriously, I'm lazy to update my blogger.
More of updating my twitter, livej, ameba and obviously, TUMBLR.
Gonna end with an abrupt ending b'cuz i have nothing else to say.
Ciao.